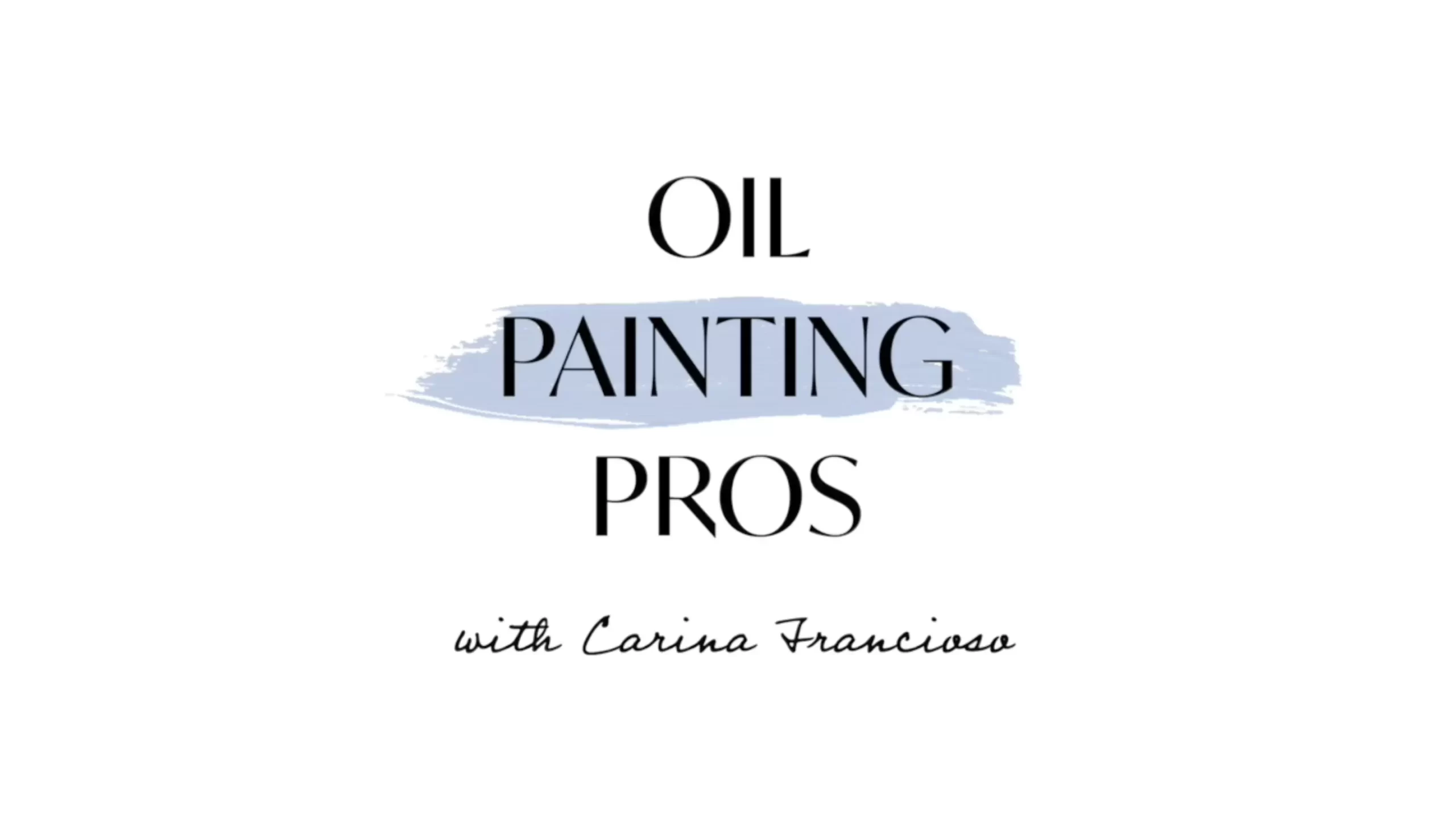 In this course I share the knowledge I have gained over 12+ years of honing my skills as an oil painter in order to help you radically improve your realistic painting techniques when painting seascapes and more. Whether you are a beginner or intermediate, this course can
unlock your greatest painting skills and save you a lot of time and frustration!
You will first learn 'The Essentials of Oil Painting' then I show you how to execute painting realistic seascapes that you will be proud of. Let me be your guide and walk you through my entire process from start to finish as I create not one, not two, but as a bonus, three hyper realistic seascapes!
Here's everything you will learn, module per module:
MODULE 01: WELCOME (6:07)
Introduction and a bit about me, your instructor (Who I am and how I became an artist)
My hopes for you and getting clear on why you're here
Accessing the Private Facebook group and other social media groups
MODULE 02: IDEAL STUDIO LIGHTING (4:29)
The ideal lighting for your studio space
Proper lighting for correct painting values and photographing your work
MODULE 03: EASELS (3:18)
The easels I have in my studio
A top quality easel on the market vs. more economical easels
Large & small easels
MODULE 04: BRUSHES (13:27)
The brushes I use for oil painting
Economical brushes & more expensive brushes
Brushes for gessoing, backwashes and varnishing
The different kinds of brushes and their uses
MODULE 05: BRUSH CARE & CLEANING (6:02)
How to clean and care for your brushes
Popular products the pros use
A tutorial on how I clean my brushes
How you can save some money by reusing this one specific product
MODULE 06: PAINTING SURFACES & PRIMING DEMONSTRATIONS (30:53)
The three painting surfaces many artists prefer to use & their important qualities
A little bit of Art History
Tutorials on how to prepare and prime all three of these painting surfaces
How to achieve that smooth, luxurious look to your paintings
MODULE 07: OIL PAINT – QUALITIES & RECOMMENDED BRANDS/COLORS (12:46)
The blending qualities of oil paint
A trick to keep the paint on your pallete dust free and moist
My favourite paint brands and other recommended brands that many pros use
How to store your oil paints and how to keep them from drying out
Qualities to look for in an oil paint
Some of my favourite colors I often use when painting seascapes
MODULE 08: MEDIUMS (6:06)
Discussing some different types of mediums and their effects
Magical medium that helps speed oil paint's drying time
A medium that lengthens drying time
Mediums with a glossier finish
How much medium to use with your paint
Oiling out with mediums
How to use mediums to restore the saturation of colors
MODULE 09: TAKING PHOTOS IN HAWAII – COMPOSITION & SCALE (10:27)
Journey with me to Hawaii in this video as I take source photography on the island of Maui
What to look for when photographing your source imagery
Includes 10 raw source images + 10 cropped images as inspiration for your future paintings
Tips on composition & scale
TUTORIAL 1: DARK BLUE WATERS (1:05:39)
The materials you will need
Demonstration from start to finish
Tips and tricks to help you paint your own seascape painting
Source reference image included
MODULE 10: VARNISHING (6:41)
The medium/varnish that achieves that luxurious, glowy finish
Example of how to apply this medium as a varnish
A couple other suggesed varnishes
TUTORIAL 2: BRIGHT BLUE WATERS (1:08:54)
The materials you will need
Demonstration from start to finish
Tips and tricks to help you paint your own seascape painting
Source reference image included
TUTORIAL 3: BONUS SEASCAPE TUTORIAL – NOW AVAILABLE!
The materials you will need
Demonstration from start to finish
Tips and tricks to help you paint your own seascape & clouds painting
Source image not included
MODULE 11: FINAL THOUGHTS (2:54)
Congratulations and thank you
Where to go from here
Your feedback